Young but vibrant, dynamic and prosperous, Army Public College Chinar Campus, Murree has made its mark amongst the prestigious institutions of this literary city. Established in 1990 at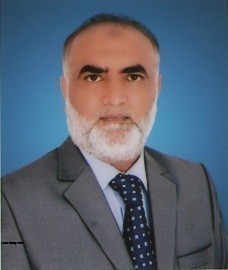 Murree Cantonment, APC Chinar boasts highest standards of education for its pupils. Being the only BOARDING institution of APSACS the institution is proud to be playing a predominant role in inspiring and grooming the young wards for the challenging role they have to play in the fast developing contemporary world. APC Chinar is committed to achieve its paramount objective of excellent education through a vibrant, proactive and productive system in academics as well as co-curricular activities.
Having recently assumed the responsibilities as Principal APC Chinar Murree, i take it as a religious duty to discover in my students the abilities they are blessed with but they need to activate them. I would be endeavoring to give all my students a conducive environment to grow and develop not just intellectually but morally, socially and culturally as well. My utmost efforts would be to contribute as much as possible to give a well groomed and refined product to the society that serves and strengthens Pakistan in all spheres of national life.
Wishing you all the best in your noble aspirations.